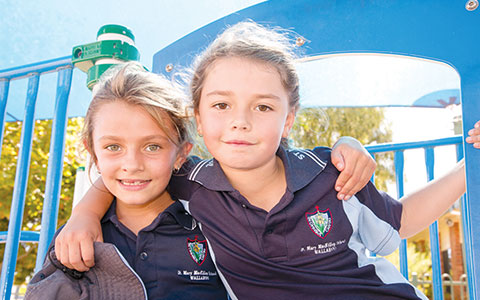 Commitment to every child
Catholic Education will launch its first learning statement in a bid to emphasise their commitment to every student enrolled in their schools. The launch will be part of Catholic Education Week, to be held at schools across the state from May 12 to 19.
Catholic Education South Australia assistant director Monica Conway says it is important to acknowledge the fundamental principles of learning in Catholic schools in a statement.
"The statement of learning commitment is grounded in our mission and vision but is deliberately directed at every child in our schools," she says.
"We are making a commitment to them based on our image of the child and belief in their capabilities. "We want to clearly say: you matter to us. In Partnership with you and your family your education and personal growth is our core focus."
The statement, which is addressed to "every child" in Catholic schools, describes the student as capable and competent and speaks of the school's "high expectations for your learning progress".
It is the first time Catholic Education has created a learning statement, which was developed in consultation with key stakeholders, including school leaders and parents.
Show more